Zürich, Switzerland: Emerald portfolio company Urgent.ly, Inc. (NASDAQ: ULY) ("Urgently") has listed on the Nasdaq stock exchange, marking a successful public debut a decade after its founding. The move comes concurrently with Urgently's acquisition of peer company Otonomo. The combined company is now listed on the US-based exchange, an ideal growth platform for the provider of digital roadside and mobility assistance technology and services.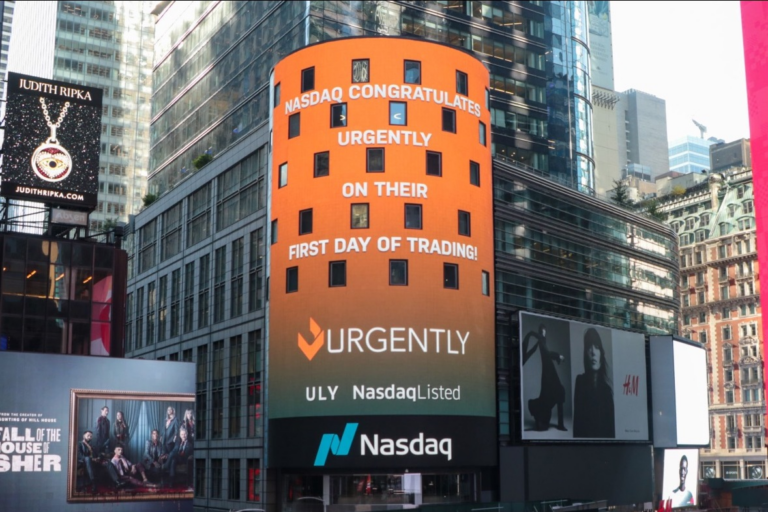 Virginia, US-based Urgently provides roadside assistance solutions via a proprietary technology platform. Emerald has been an investor since 2018. Co-investors include BMW i Ventures, Porsche Ventures, Jaguar Land Rover's InMotion Ventures and others, many of which are also Urgently's customer-partners. All told, the combined company has earned more than $185 million in revenue in 2022.
Following its acquisition of Otonomo, which specializes in leveraging mobility data for better driver experience and other purposes, Urgently now has a presence in more than 26 countries and is positioned to thrive amid a rapidly evolving landscape. Drivers will benefit from preventive, preemptive insights based on data from increasingly connected vehicles—"computers on wheels"—that Urgently will harness. Changes in how vehicles operate and proceed through service workflows, sparked by the electrification of mobility, constitute a further opportunity for Urgently's upgraded solution set.
Three former Emerald portfolio companies have gone on to list on the Nasdaq exchange, home to technology heavyweights like Apple, Microsoft and Tesla. Emerald CEO and Managing Partner Gina Domanig will continue to serve on Urgently's board, a position she has held for five years.
"There are many roads to a successful listing and we are very happy that Urgently has found this vehicle," says Domanig. "The combined company will serve a mobility market that is estimated to grow to more than $100 billion by 2030 according to Ptolemus Consulting Group and is poised for promising growth ahead."