What is Corporate Venture Capital-as-a-Service?
Corporate venture capital-as-a-service (CVCaaS) is where an existing venture capital firm provides its expertise in investment and technology to a corporation that needs to find new innovations and develop new technology via start-ups. While the venture capital firm does all the heavy lifting on deal sourcing and analysis, the corporation takes all of the investment decisions. Corporations often choose CVCaaS because they either do not want to set up their own corporate venture capital (CVC) unit in house (which can be very challenging) or they are ready to hand over their current CVC activities to an external VC, for one or more of the following reasons:
They don't want to build a big team (a small team is, however, still required).
They want to keep all their focus on collaborating and building business, rather than getting distracted by financial management and fiduciary duties in start-ups.
Building up the expertise takes time and is costly. Doing it with a CVCaaS partner is faster and cheaper.
Maintaining the team is difficult.
Working with a CVCaaS partner also means tapping into their built-up network.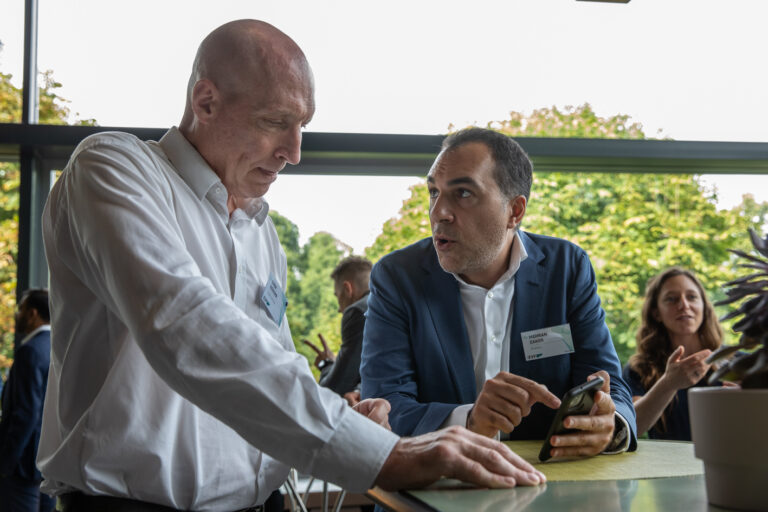 Why is there Corporate Venture Capital?
Companies thrive based on the strength of their innovation. However, not every company has the capacity to spearhead "moonshot" projects that may deliver big new advances. These initiatives often burn through cash or even fail outright. But they are becoming increasingly important as companies, especially in traditional industries, pivot to tackle new challenges in digitization, sustainability and climate change, and more.
An appealing alternative, or supplement, to such in-house research and development (R&D) is corporate venture capital (CVC). This is a common way for companies to dip a toe (or sometimes a whole foot) into a disruptive space. It entails companies setting up VC arms to invest in cutting-edge startups working on knotty problems in their sector. Sometimes this leads to technology transfer or outright acquisition of the smaller firm.
Unfortunately, even this can fall beyond the capabilities of many large conglomerates. VC requires specialist knowledge and skills. Especially in highly technical fields, it involves a synergy of financial acumen—knowing how much to invest, how to model growth and returns, how to plan for exits—with scientific mastery of the potential innovation in question. This may be a difficult balancing act for companies used to dealing with pre-existing scale and long-established processes.
How Corporate Venture Capital-as-a-Service works
This is where CVC-as-a-service comes in. It sees companies work with an external partner—usually a specialist venture capital firm—to conduct all their CVC activity. It is important to note that quality CVC activity creates 5-10x as many collaborations as investments. So the partner will deliver this through curated deal flow, sourcing the most promising collaborations and investment targets and explaining the opportunities and risks. It will advise on the contours of any potential deal, in particular how much to invest. If the partner is itself a VC firm, it may co-invest alongside the client.
CVCaaS is a consultative endeavor that involves frequent input from clients and open lines of communication. The head of one of Emerald's CVCaaS clients even moved to Zürich to be close to Emerald headquarters to make collaboration even easier. Making the most out of any CVCaaS engagement means being ready for intensive collaboration and engagement. This is how it can spur win-win-win results that spell success for both the client and the investment target alike.